Agriculture & Horticulture in Iron County
Currently, Extension Iron County's part time Agriculture Educator (50%) position is vacant. At this time, our staff is here to advise community members on horticulture/agriculture related questions, handle soil samples, and provide resources as they are available.
Soil Samples
Extension Iron County office is ready to assist farmers and homeowners with a variety of soil analysis services. Including:
Soil sample bags
Submission forms
Helpful publications
Answers to your soil results questions
For soil testing, please bring your sample (about 2 cups per sample) to the Extension office anytime between 8 am – 4:00 pm, Monday through Friday. Soil samples are sent to the UW Soil and Forage lab to be tested. Results arrive in 7-10 business days. Costs vary, depending on the type and quantity of samples and test desired. If you have any questions, feel free to call 715-561-2695.
Additional horticulture resources can be found at the Wisconsin Horticulture Program website or you can use the quick links below: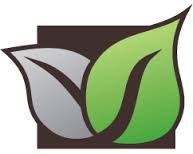 Visit the Master Gardener website here!