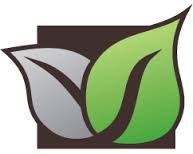 The Master Gardener is for everyone in Wisconsin
Master Gardeners are trained volunteers who aid the University of Wisconsin-Madison Division of Extension staff by helping people in the community better understand horticulture and their environment. This site can help you learn about becoming a Master Gardener in Wisconsin, find information about horticultural topics, and connect to the statewide network of Master Gardener associations. Learn more about the Master Gardener program in Wisconsin
Individuals needing horticulture information can use the following, Related Horticulture Links of Interest
Feel free to visit the Extension Iron County office to review the bulletins, fact sheets, and other printed resources with Agriculture Educator, Darrin Kimbler.
Darrin Kimbler serves as Iron County's part-time Agriculture Educator in part to provide horticulture information.
Iron County UW-Extension
Courthouse
300 Taconite Street, Suite 118
Hurley, WI 54534
Phone: (715) 561-2695
darrin.kimbler@wisc.edu
DISCLAIMER: Due to limited capacity during the COVID-19 pandemic, Darrin can be reached at the email below or feel free to call his cell phone, (608)-345-1916.