4-H is a non-profit youth development organization delivered by Extension offices across the United States. Youth complete hands-on projects in areas such as health, science, agriculture, arts, and civic engagement guided by adult mentors. Youth are encouraged to take on leadership roles, developing self confidence and communication skills. 4-H gives youth the opportunity to explore and purse their passions.
Iron County 4-H and Youth Development offers many activities and programs year round. Youth have the option to participate at the club, county, state and national level. Check out more information below!
Click here to view our informational brochure, which shares details about the Iron County 4-H program!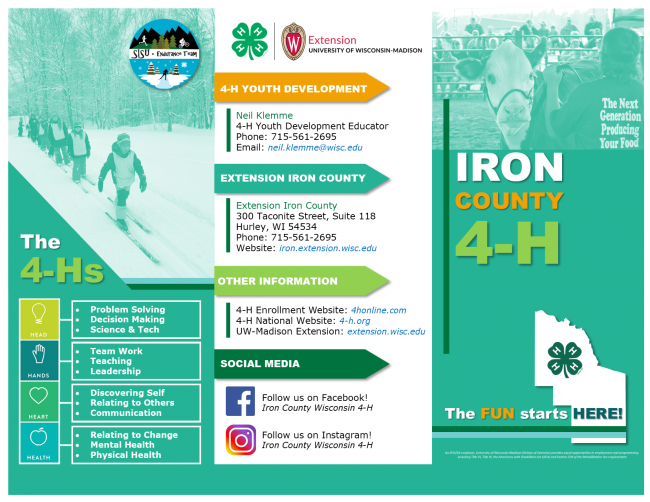 Related Links of Interest