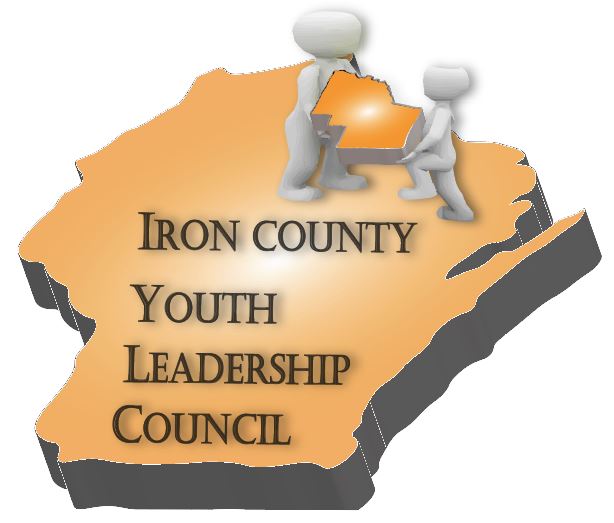 The Iron County Youth Leadership Council is made up of youth who serve on the Iron County Board of Supervisors and sit on several committees. The primary purpose of the council is to provide youth with an opportunity to learn more about their local government. In the past, students from Hurley and Mercer schools served on the council. As of October 2021, 4-H Youth Development Educator, Neil Klemme is in the process of receiving applications for ICYLC members. The new members will be announced soon!
Below is a summary of the council's beginnings and past projects.
On November 7, 2017 the Iron County Board took a major step in engaging the counties young people in local decision making by approving a resolution that creates 4 seats for youth in grades 9-12 on the Iron County Board of Supervisors. Youth will participate in the monthly county board meetings as well as committee meetings. This program will be supervised by Neil Klemme, the Iron County 4-H Youth Development Educator. "I think this is a great step toward including a whole new voice in county decision making, these students will learn how decisions get made and how their ideas get turned into action," states Klemme.
This program has been in the planning phase for a while now and Klemme's programming has been building to this for 5 years. Young people have been learning about the needs and assets of Iron County through fair board surveys, Iron County promotional materials, Youth First Impressions Exchanges and Wisconsin Design Team visits. Each of these experiences has increased their understanding of their communities and prepared them for these roles. Klemme added, "More im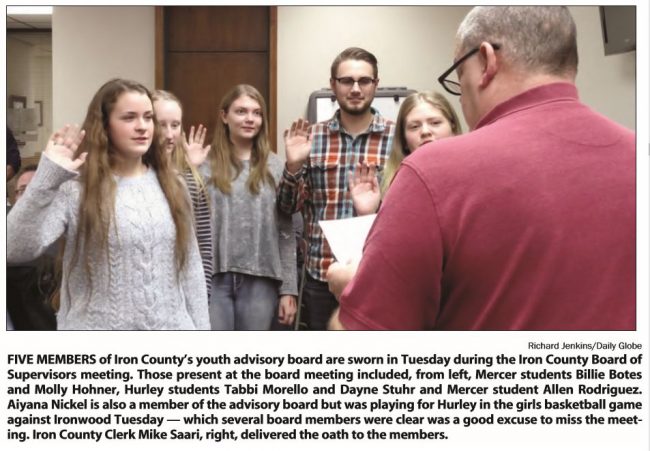 portantly they have provided opportunities for the youth to be viewed as a resource and as valuable pieces to this community, their opinions have been heard and considered while decisions have been made." This has paved the way for a youth in governance program.
A special thanks to the board for agreeing to provide this incredible leadership opportunity for our county youth. This would also not be possible if no high school students stepped up to take on these roles, so it is important to recognize the 6 youth who have applied for these positions. From Mercer, Billie Botes, Molly Hohner, and Haley Allen-Rodriquez and from Hurley, Dayne Stuhr, Aiyana Nickel, and Tabitha Morello. These six young people will be the first members of the Iron County Youth Leadership Council.
Questions?
If you have any questions regarding 4-H Youth Development in Iron County, please contact:
Neil Klemme
4-H Youth Development Educator
Extension Iron County
300 Taconite Street, Suite 118
Hurley, WI 54534
Phone: 715-561-2695
Fax: 715-561-2704
Email: neil.klemme@wisc.edu