Iron County and the Iron County 4-H Program are making the outdoors more accessible for people with mobility issues!
"We are excited to be able to provide a new way for people with mobility issues to participate in the outdoor events throughout Iron and Gogebic Counties".

Neil Klemme, 4-H Youth Development Educator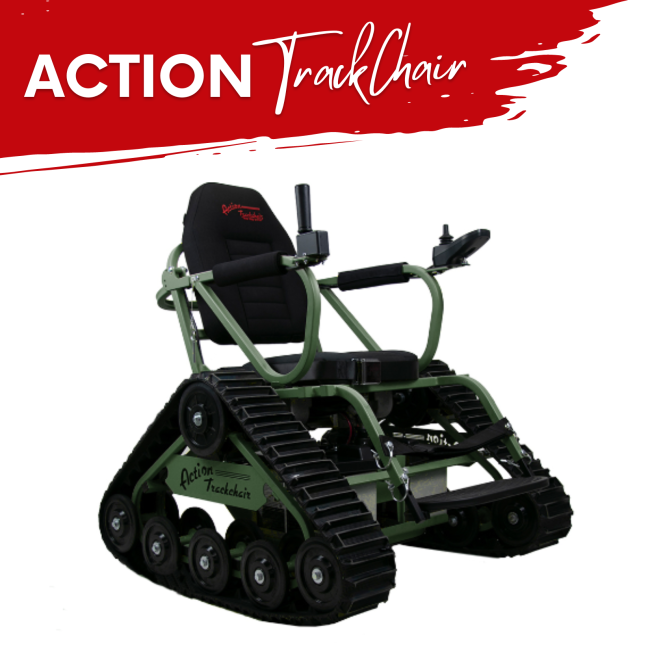 Thanks to generous contributions from many donors including the Iron County Board of Supervisors, Iron County Health Department, Ironwood Area Chamber of Commerce, Gogebic Range United Way, as well as fundraising efforts of the Iron County 4-H program and a generous $10,000 contribution from an anonymous donor, the Iron and Gogebic County community now has access to an Action TrackChair!
The Action TrackChair can be borrowed by individuals, organizations or groups to grant accessibility to people who may not have been able to participate in theses types of events in the past.
Regain Your Freedom to EXPLORE!
Enjoy outdoor activities, such as hunting, fishing, hiking, camping, visiting parks, or going to the beach!
Participate in Outdoor Community Events!
Participate in outdoor community events such as local fairs, snowshoe trail walks, festivals, parades, school activities. Organizations can also reserve the chair for their events!
Who Can Reserve the Action TrackChair?
Interested individuals, businesses and organizations within the Iron and Gogebic County communities are invited to reserve the Action TrackChair for personal use or to have available at outdoor activities, events and programs by following the link below.